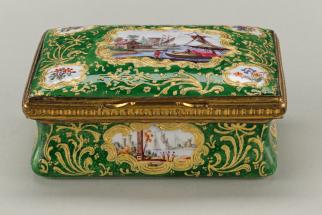 Wednesday, September 28, 2022, 10:00 AM – 5:00 PM
Repeats weekly Sunday and Wednesday and Thursday and Friday and Saturday -- until Sun Oct 02 2022 -- except Sun Jun 19 2022.
Baltimore Museum of Art
Free
Beatrice Glow is a New York- and Bay Area-based multi-sensory and interdisciplinary artist whose work explores the social history of plants. For her first exhibition in a major U.S. museum, Glow delves into the unseen and unsavory sociohistorical and ecological realities underlying the tobacco industry's veneer of luxury through her digitally printed and embroidered silk textiles, VR-sculpted and 3D-printed objects, watercolors, and scent experiences.