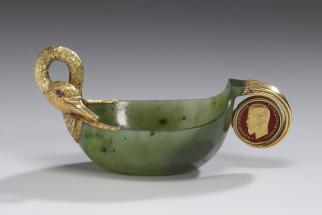 Wednesday, May 2, 2018, 10:00 AM – Wednesday, December 12, 2018, 3:00 PM
Repeats weekly Sunday and Wednesday and Thursday and Friday and Saturday -- until Sun May 27 2018.
The Walters Art Museum
Free Admission
Fabergé eggs, some of the most exquisite and innovative objects ever created, continue to fascinate with their beauty and complexity. This dazzling exhibition features 70 works of art including the Walters' two Fabergé Easter eggs, alongside an array of gold and silver vessels, luxurious jewelry, enamels, carved stones, and icons that illuminates the beauty, technical sophistication, and artistry of Russian crafts.