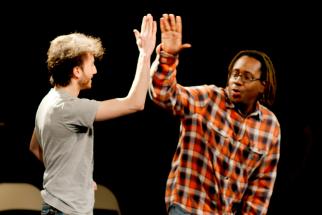 Tuesday, December 17, 2019, 7:30 PM – 9:00 PM
Repeats weekly Tuesday -- until Sun Dec 29 2019.
Baltimore Improv Group
Free Admission
Every Tuesday night, check out BIG house performers as they rock the classic long-form improv format known as The Harold. Three of BIG's six Harold Night teams will take the stage every week to blow. your. ever-loving. minds.