THE HOLLAND & COOTS HOLIDAY SHOW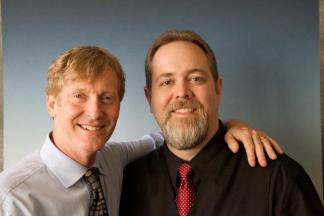 Exciting, exhilarating, and exhausting!" is probably the best (and most alliterative) way to describe the jazz duo of Holland & Coots. Brian Holland and Danny Coots began performing together in 2010 after spending decades individually on the jazz and ragtime circuits honing their skills on piano and drums, respectively. Since joining forces, they've been on a mission to introduce audiences all over the world to their style of music and fun. With a delightful mix of jazz, blues, stride, boogie, pop, and ragtime, Holland & Coots have created something for every musical taste.
We can't think of a better way to bring holiday cheer to Baltimore!
Event Contact
Cyd Wolf
4107524515
Event Details
Saturday, December 14, 2019, 6:00 PM – 9:15 PM
4107524515
Location
Add Event To Your Calendar