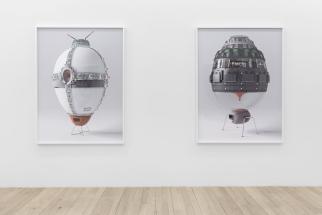 Wednesday, June 13, 2018, 10:00 AM – Wednesday, January 23, 2019, 3:00 PM
Repeats weekly Sunday and Wednesday and Thursday and Friday and Saturday -- until Sun Jun 24 2018.
The Walters Art Museum
Free Admission
After Fabergé is an exhibition of 5 large-scale digital prints by artist Jonathan Monaghan. A digital animator by training, Monaghan creates finely-crafted, virtual versions of the famous Fabergé Imperial Easter eggs, two of which are in the Walters' collection. After Fabergé runs concurrently with Fabergé and the Russian Crafts Tradition at the Walters November 12, 2017 – June 24, 2018.