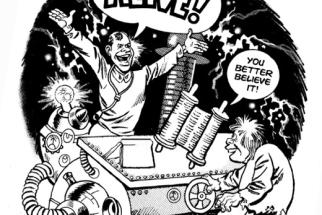 Saturday, December 9, 2017, 9:30 AM – Saturday, November 3, 2018, 1:30 PM
Repeats monthly on January, February, March, April, May, June, July, September, October, November, December on the second Saturday 11 times.
Congregation Beit Tikvah
Free Admission
Join Rabbi Larry Pinsker in a discussion of Science Fiction and Judaism, looking at religious and philosophical imaginings flowing hidden in nearly all science fiction. Using short SF stories and some films, Jewish source texts and contemporary events,we'll discuss, messiahs, human perfection, the Turing test, artificial intelligence, alienns, alienation, time travel,what is God and whose God is bigger and a universe of topics.
Shabbat Service 9:30 AM ; Kiddush 10:30 AM ; SF & Judaism Class 10:45 AM -12:30 PM (food permitted during class)