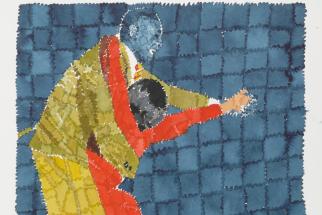 Wednesday, January 26, 2022, 10:00 AM – 5:00 PM
Repeats weekly Sunday and Wednesday and Thursday and Friday and Saturday -- until Sun Apr 24 2022 -- except Thu Nov 25 2021, Sat Dec 25 2021, Sat Jan 01 2022.
Baltimore Museum of Art
Free
Richard Yarde's virtuosic watercolors transformed the medium with large-scale colorful paintings often composed on multiple attached sheets of paper and executed without preliminary drawing. Equally inspired by historical Black photographers, European post-Impressionists and by a keen political purpose, Yarde (1939–2011, Massachusetts) drew acclaim early in his career for his masterful portraits of Black leaders—athletes, swing-era dancers, blues and jazz musicians—as well as individuals he knew growing up in the multicultural Boston neighborhood of Roxbury.