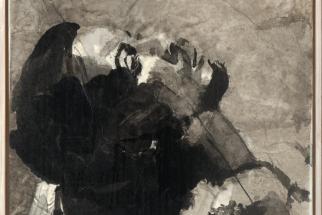 Friday, March 31, 2023, 10:00 AM – 5:00 PM
Repeats weekly Sunday and Wednesday and Thursday and Friday and Saturday -- until Sun Apr 23 2023 -- except Thu Nov 24 2022, Sun Dec 25 2022, Sun Jan 01 2023.
Baltimore Museum of Art
Free
Co-organized with The Bronx Museum of the Arts, this is the first comprehensive museum exhibition of the profoundly moving and complex work of Darrel Ellis (1958–1992).
Ellis created a multifaceted body of work that merges painting, printmaking, photography, and drawing before he died of AIDS-related causes at age 33. During his lifetime, his work was included in important contemporary surveys but only now is garnering the posthumous attention it deserves.