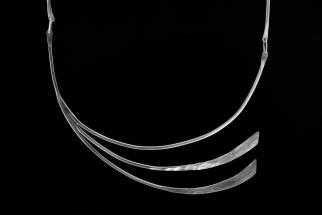 Wednesday, February 26, 2020, 10:00 AM – 5:00 PM
Repeats weekly Sunday and Wednesday and Thursday and Friday and Saturday -- until Sun Jun 07 2020.
Baltimore Museum of Art
Free Admission
This exhibition presents a selection of embroidery, ceramics, and jewelry by innovative mid-century American artists who shifted away from the functional aspect of craft towards an avant-garde engagement with abstraction and expression. Objects featured include works by textile artist Mariska Karasz, a Hungarian immigrant to the U.S.