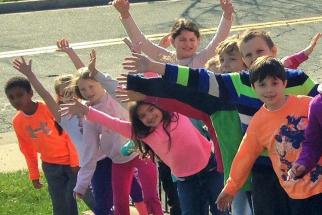 Children's Chorus of Maryland
'Crickets' Musicc & Play Classes are fun, play-based music & movement classes for children age 4 to 6. Trained teachers engage the body & mind in joyful music-makinng. Crickets gently encourages children to explore the voice at their first true instrument.
Classes are Saturday mornings at either 9:15 or 10:15. Registration ($120) is for six classes (weeks), 45 minutes each. STARTS June 3rd! Learn more and enroll now at the link provided.