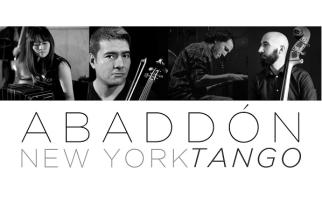 Abaddon Quartet explores the essence of the tango tradition and connects it to its current expression. Founded in NY by some of the leading tango musicians in the United States, Abaddon presents a repertoire by the iconic ensembles from Buenos Aires of the past century and new works by its member composers.
Shinjoo Cho, bandoneon
Sergio Reyes, violin
Emilio Teubal, piano
Pablo Lanouguere, double bass
In-person and livestream tickets available!