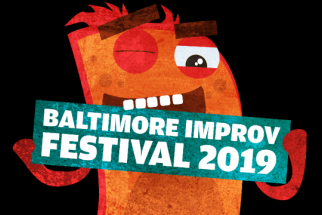 Monday, July 29, 2019, 12:00 AM – 12:00 AM
Repeats daily -- until Sun Aug 04 2019.
Baltimore Improv Group
The Annual Baltimore Improv Festival returns with the best comedic talent on the east coast. July 29 - August 4
The Baltimore Improv Festival features comedy performers from Philadelphia, New York, Washington D.C., Baltimore, and beyond. Come see performances by some of the best in the business.