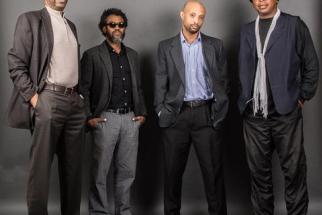 Bill Washburn - Piano and Bandleader
Zack Graddy - Saxophone
Jeron White - Bass
Joe Henderson - Drums
Rhythminic Accents is a cutting-edge jazz ensemble that features jazz standards, original jazz tunes, classic funk, R&B, and popular tunes—all played with its own unique flavor. The band takes its name from the title of a well-known Thelonious Monk tune, Rhythm-A-Ning. Keyboardist/bandleader Bill Washburn founded the group in 1998.