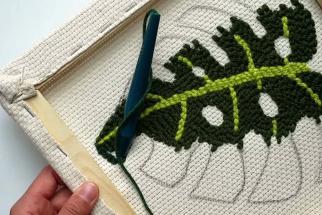 Thursday, January 23, 2020, 6:00 PM – 8:00 PM
Repeats weekly Thursday -- until Thu Mar 05 2020.
Creative Alliance
Punch Needle is an easy to learn, versatile embroidery technique that uses a pen-like tool with a hollow threaded needle tip transform looped fibers into lovely piled designs. You can use a wide range of materials as a base cloth, various threads, yarn, or fibers for punching. There are many design options. You can create small, ornamental motifs to large-scale wall or floor landscapes. There's a punch needle piece for everyone!