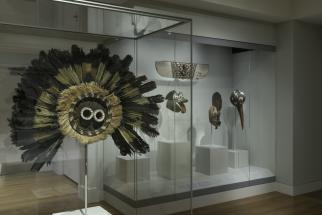 Thursday, March 22, 2018, 10:00 AM – 5:00 PM
Repeats weekly Sunday and Wednesday and Thursday and Friday and Saturday -- until Sun Jun 17 2018.
Baltimore Museum of Art
Free Admission
This exhibition presents approximately 20 works that illustrate the honored place birds hold within numerous African cultures. Inspired by our recent acquisition of a rare Pende Gitenga mask of the early to mid-20th century, the exhibition considers the role of birds within initiation, healing, and harvest rituals; within home décor and security; and within hunting practices. Long considered wondrous beings that transcend known worlds, birds have enjoyed a strong and steady presence in African life for centuries.