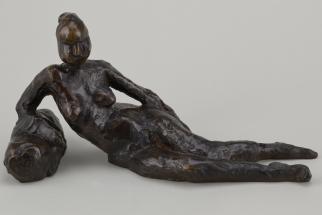 Saturday, January 29, 2022, 10:00 AM – 5:00 PM
Repeats weekly Sunday and Wednesday and Thursday and Friday and Saturday -- until Sun Apr 24 2022 -- except Sat Dec 25 2021, Sat Jan 01 2022.
Baltimore Museum of Art
Free
The first exhibition on view in the new Ruth R. Marder Center for Matisse Studies showcases Henri Matisse's graceful use of line in bronze sculpture and works on paper, drawn from the BMA's collection. Although best known as a painter, Matisse was engaged as a draftsman, sculptor, and printmaker, relying heavily on line to create contours and shapes.