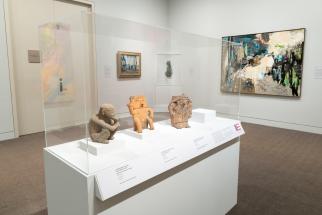 Friday, July 1, 2022, 10:00 AM – 5:00 PM
Repeats weekly Sunday and Wednesday and Thursday and Friday and Saturday -- until Sun Jul 10 2022 -- except Sun Jun 19 2022.
Baltimore Museum of Art
Free
Guarding the Art will feature works from the BMA's collection, across eras, genres, cultures, and mediums, selected by guest curators from the BMA's Security department. As guest curators, the officers will collaborate with leadership and staff across the museum to select and reinterpret works. In addition, the team is working with renowned art historian and curator Dr. Lowery Stokes Sims, who is providing additional mentorship and professional development.