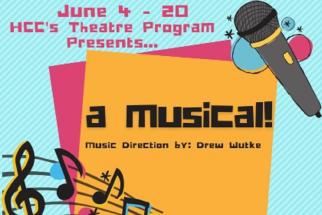 Saturday, June 19, 2021, 12:00 AM – 12:00 AM
Repeats daily -- until Sun Jun 20 2021.
Virtual Event!
Free
"A Musical!" is Howard Community College's 2021 mid-pandemic-produced, virtually-connected, musical extravaganza! The revue will feature HCC students and community members in a variety of musical theater numbers presenting songs that celebrate everyone's hope for the future.
Ticket holders can watch the production at their convenience from June 4–20. Visit howardcc.edu/studenttheatre to reserve tickets. Tickets to view the virtual production are free, but reservations are required.