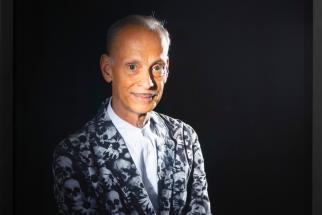 Friday, March 31, 2023, 10:00 AM – 5:00 PM
Repeats weekly Sunday and Wednesday and Thursday and Friday and Saturday -- until Sun Apr 16 2023 -- except Thu Nov 24 2022, Sun Dec 25 2022, Sun Jan 01 2023.
Baltimore Museum of Art
Free
John Waters' bequest of 372 works by 125 artists brings a particular cutting-edge articulation of American individualism to the BMA's collection, particularly as it relates to queer identity and freedom of expression. Waters favors works that are visually witty, abstract, and often refer to the absurdities of the art world.
To showcase this provocative gift, queer photographers Catherine Opie and Jack Pierson are guest curating highlights from the collection for the BMA's Nancy Dorman and Stanley Mazaroff Center for the Study of Prints, Drawings and Photographs.