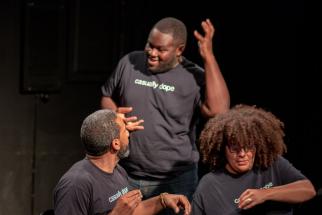 Saturday, September 21, 2019, 7:00 PM – 8:00 PM
Repeats weekly Saturday -- until Sat Dec 28 2019.
Baltimore Improv Group
Free Admission
Casually Dope invites you to start your Saturday night with us. Turning the stories of our community into comedy, each show we'll invite a guest or just chop it up with audience and use those discussions to create a show like none other. You might learn something, you might not, but you'll definitely leave full of laughter.