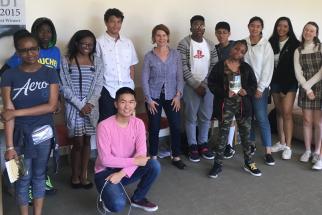 A one-week creative writing and college essay workshop for high school students who love to write!
SESSION
Monday, July 6 – Friday, July 10, 2020, 9 a.m. – 4:00 p.m.
PROGRAMMING
Students in the Young Writers' Camp will:
Participate in an intensive personal essay writing workshop as they prepare their college essays; study various genres of creative writing with published authors; virtually explore Goucher campus and college life; receive feedback on their writing from peers and instructors; and create an anthology of student writing.