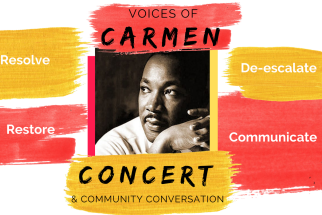 Reginald F. Lewis Museum of Maryland African American History & Culture
A new concert series featuring local Baltimore singers and rappers performing selections from the hit musical Voices of Carmen!
This performance and community conversation unpack the storyline of the opera Carmen while bringing the characters and conflicts into contemporary times. Come hear Voices of Carmen in its first concert series and join the #CarmenConversation.