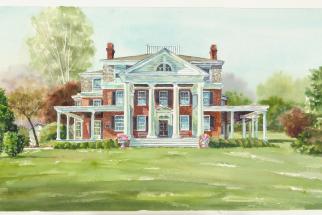 Friday, May 27, 2022, 10:00 AM – 5:00 PM
Repeats weekly Sunday and Thursday and Friday and Saturday -- until Sun Jun 05 2022.
Oakdale Mansion
Culturally, historically, and architecturally significant, Oakdale, circa 1838 and 1898, is the ancestral home of Governor Edwin Warfield and is a magnificent estate on a tranquil 180-acre tract only 20 miles from both the Washington and Baltimore. Historic Ellicott City, Inc announces their 34th Annual Decorator Showhouse fundraiser set to take place at "Oakdale" (16449 Ed Warfield Road, Woodbine, MD 21797) beginning on Friday, May 13, 2022 and running until Sunday, June 5, Thursdays-Sundays with varying times.