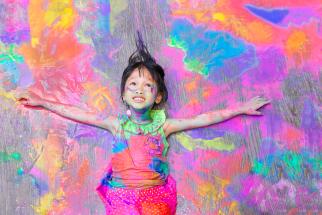 Tuesday, July 10, 2018, 4:00 PM – Tuesday, August 21, 2018, 6:00 PM
Repeats weekly Tuesday -- until Tue Jul 31 2018.
Corner Community Center
PRISM
is a holistic program based in mindfulness, creativity, and community for young people, ages 6-12. In Prism, children can unplug from daily stresses and tune into wellbeing with mindfulness, creative arts and crafts, yoga, movement, music, and community projects. Mindfulness has been found to enhance focus in children and reduce attention problems, improve mental health and social skills, and provide tools for emotional self-regulation.
Tuesdays, 4-6 pm from June 19 – July 31
Fee: $30 a class or $180 for whole session