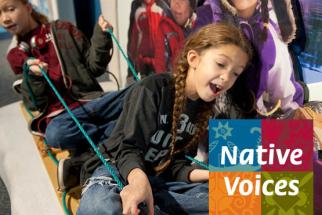 Thursday, March 22, 2018, 12:00 AM – 12:00 AM
Repeats weekly Sunday and Tuesday and Wednesday and Thursday and Friday and Saturday -- until Sun May 13 2018.
Port Discovery Children's Museum
Explore five thriving New England communities as they work to balance cultural traditions with life in a modern world. This hands-on exhibit takes visitors through four New England seasons and shares stories, songs, and cultural materials that illustrate strong and enduring connections between tribes and their traditional homelands. Toboggan down a winter hill, learn about daily life at the Nuweetooun Tribal School, experience the sights and sounds of Pow Wow and explore a natural cranberry bog on Martha's Vineyard!