BSO Presents A Cirque Holiday Soiree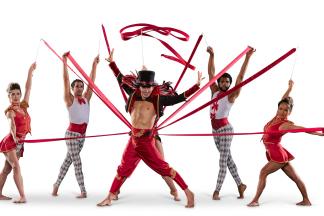 You're invited to an elegant Holiday evening out. Watch as the aerialists and acrobats fly, twist and turn themselves into unforgettable moments of awe set to a lively score of holiday music and Tchaikovsky's The Nutcracker. A Cirque Holiday Soiree is an evening not to be missed - join the BSO and Troupe Vertigo as we transform the season into a treat for your eyes!
This holiday event repeats on Sat., December 10 at 8 PM and Sun., December 11 at 3 PM at the Joseph Meyerhoff Symphony Hall in Baltimore, MD.
Dates, times, repertoire, and locations are accurate as of the posting of the event information. For more information, visit www.BSOmusic.org or contact [email protected] or by phone at 410-783-8000 or toll free 877-276-1444.
Event Contact
Patron Support
410-783-8000
Event Details
Saturday, December 10, 2022, 3:00 PM – 5:00 PM
410-783-8000
Location
Add Event To Your Calendar