Zeke's Coffee: Baltimore Exhibition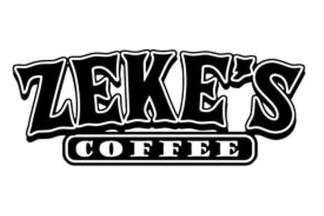 IMPACT: BALTIMORE SHOWCASE @ ZEKE'S
Exhibition: Thursday, September 29 - Tuesday January 11, 2023
Opening Reception: Thursday, September 29 | 6 - 9pm
Location: 4719 Harford Road, Baltimore, MD 21214
Coffee Anyone!? Maryland Art Place is proud to bring its IMPACT Public Art Project to Zekes . We're kicking off this first show at Zeke's Coffee Shop by highlighting artists that live or work within Baltimore City limits. "Baltimore Showcase" features artwork by local artists living or working in our very own Charm City. This inaugural exhibition will open on Thursday, September 29 from 6 to 9pm at Zeke's Coffee. Guests can expect to see everything from photography to sculpture and painting.
About Zeke's: In 2005 Thomas Rhodes sold his first pound of coffee at the Baltimore Farmers Market. One year later he opened a retail space on Harford Road in Lauraville, and further expanded his operations to a fully functioning café just down the street at 4719 Harford Road in 2017. www.zekescoffee.com
We hope to see you at Zeke's Coffee on Thursday, September 29 from 6 to 9pm.. All guests will receive one complimentary beverage and be served light refreshments. As always, Zeke's full menu, coffee and alcohol will be for sale.
Contact: [email protected] with questions!
Event Contact
Caitlin Gill
Event Details
Thursday, September 29, 2022, 6:00 PM – 9:00 PM
Free
Location
Add Event To Your Calendar