Free Conference on Parenting, 3/24, 1pm-4pm at American Visionary Art Museum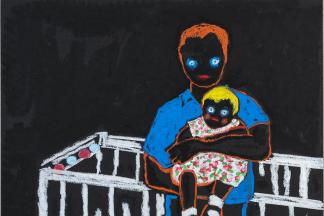 In complement to the American Visionary Art Museum (AVAM's) thematic mega-exhibition, "Parenting: An Art Without A Manual," the museum presents its annual, free-to-all, but reservations required, "Logan Visionary Conference: The Art of Parenting" on Sunday, March 24, 1-4pm. With generous underwriting by the Chicago-based Reva and David Logan Foundation, participants can hear and ask questions from a world-class array of inspirational expert presenters and scientific researchers in the field of family wellbeing, child trauma, and positive parent and child attachment. This year's Logan Conference welcomes respected luminaries from these fields, among them:
Dr. Daniel J. Siegel (Keynote Speaker): Clinical professor of psychiatry at UCLA School of Medicine, and Executive Director of the Mindsight Institute, who will share a few key points he wishes EVERY parent would know
Dr. Heather Berlin: Leading neuroscientist and researcher in consciousness and in behavior disorders
Alison D'Alessandro: Expert in child trauma from the Baltimore Child Abuse Center
Dr. Robert Hamilton: Expert in guidance in soothing both infants and first-time parents, California-based pediatrician, and author of the book chockfull of advice, "7 Secrets of the Newborn"
Joe Jones: Founder of The Center for Urban Families
Shalita O'Neale Founder of Fostering Change (who herself grew up in foster care)
Dr. Brad Sachs: Psychologist, educator, consultant, best-selling author and founder of The Father Center
The Logan Visionary Conference is made possible as a free public event through the kindness and generosity of The Reva and David Logan Foundation.
Event Contact
Marketing Department
4102441900
Event Details
Sunday, March 24, 2019, 1:00 PM – 4:00 PM
Free
Location
Add Event To Your Calendar