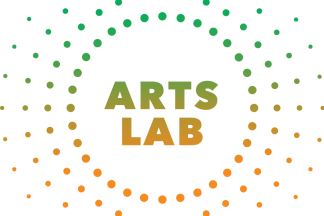 ArtsLAB is a traveling professional development symposium, presented by MCA each year, in different parts of the state. ArtsLAB is a place where artists, arts professionals, advocates and more, come together to discuss current issues and concerns facing the arts sector. In addition to thrilling performances, the morning portion highlights an individual keynote speaker which exemplifies best practices for the topic at hand. The afternoon portion of the day is a mix of hands-on workshops, panel discussions, and case studies.
Why should you attend ArtsLAB?
MCA utilizes ArtsLAB as an inclusive space for open dialogue around topics that influence and enhance the Maryland arts sector. There are elements for arts administrators, artists, board members, volunteers, funders, and advocates.
The theme of this year's symposium will be "Unheard Voices," examined through the lens of IDEA (Inclusion, Diversity, Equity, and Access) initiatives. It will feature presentations by, and conversations with artists, programs and organizations doing the intentional work that moves beyond conversation, turning IDEAs into action. Attendees will come away with resources to take back to their organizations, to initiate or continue their own IDEA work. Come and add your voice to the conversation!
Event Contact
Amanda Morell
4104676700
Event Details
Thursday, November 8, 2018, 9:00 AM – 4:00 PM
Prices:
$15 per person for groups of 3 or more from the same organization.
–
$20
Location
Add Event To Your Calendar