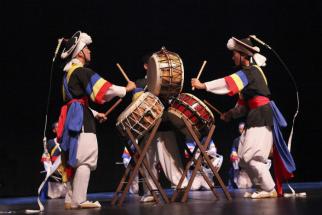 Friday, March 29, 2019, 5:00 PM – 11:00 PM
Repeats daily Monday and Tuesday and Wednesday and Thursday and Friday -- until Mon Apr 29 2019.
The Motor House
Free Admission
Friday, March 29-Sunday, April 28, 2019
Tuesday - Saturday 5pm - 11pm or later for events
Celebrate the Charles North neighborhood's past and present history as a "Koreatown" and part of the Station North Arts and Entertainment district, as well as its increasing cultural diversity with an exhibit featuring work by local artists who are Asian and Asian American. Co-presented with Central Baltimore Partnership and the Baltimore Arts Realty Corporation.