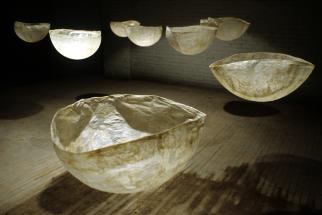 Sunday, September 19, 2021, 12:00 PM – 4:00 PM
Repeats weekly Sunday -- until Sun Sep 26 2021.
Howard County Arts Council
Free
An exhibit featuring large-scale mixed-media sculptures and installations by Marcia Wolfson Ray and Micaela de Vivero. Ray collects wood from local environments to explore concepts of regeneration and the ways that humans are connected, while de Vivero uses soft, malleable, and porous materials to create installations that investigate the relationship between viewers and space.
Regeneration will be on display from August 21 - October 2, with a free public reception on September 17 from 6-8pm.