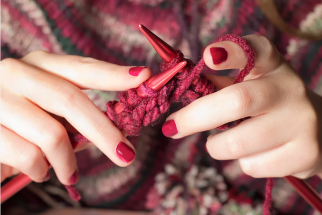 Discover a lifelong hobby -- knitting!
Learn how to knit with Jayne! Total of two sessions.
We begin this technique course with the basics, such as how to hold the knitting needles and yarn, and progress you through all the basic stitches. This class is taught in the English-style of knitting (controlling the yarn with your right hand). Step-by-step, you will learn the skills needed to confidently knit any beginner-level pattern. You will be provided with some beginner patterns which you will be able to knit after the last session.