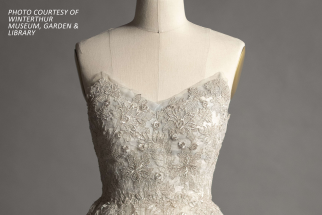 Maryland Historical Society
Travel with the Maryland Historical Society to see the "Costuming THE CROWN" exhibition at Winterthur Museum, Garden and Library. The exhibition features 40 iconic costumes from the Emmy® award-winning Netflix series "The Crown," a dramatized history of the reign of Queen Elizabeth II. Enjoy an exclusive gallery tour and a three-course champagne luncheon in the historic Green Room at the Hotel du Pont.
Price is $175/person and includes transportation, lunch and the gallery tour. Pre-registration required at www.mdhs.org/events.