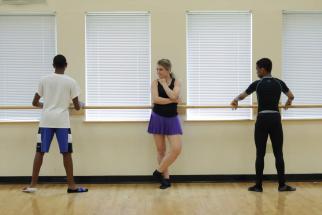 Free
DANCING THROUGH MUSICAL THEATRE HISTORY
Class Description
Learn specialized technique and exercises that will provide a firm foundation for dance specific to a specific era of the American Musical Theater.
Class curriculum for each class will include a warmup, some Musical Theatre history, as well as learning a combo from the Musical Theatre canon.
Each week will feature history and dance styles from a different era of the American Musical Theatre.
Virtual Session (Spring 2020)
Sat, March 21 @ 11am
Sat, March 28 @ 11am