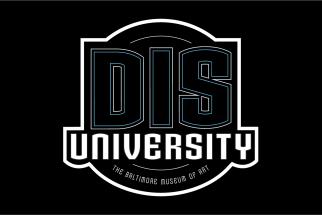 Free Admission
In conjunction with DIS | A Good Crisis, join us for DIS University (DIS U). The conversation series brings together DIS contributors and Baltimore-based thinkers for extended dialogue on big ideas. Moderated by Lee Heinemann of Get Your Life!.
Join Lisa Snowden McCray, Editor-in-Chief of Baltimore Beat, with Matt Goerzen, researcher at the Data and Society Research Institute.
Arrive early! The first 50 guests at each event receive a free DIS U travel mug. Pop-up coffee shop and bookstore presented by Red Emma's Bookstore Coffeehouse and Thread Coffee Roasters.