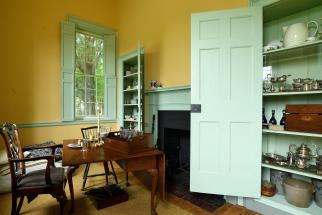 Saturday, February 1, 2020, 12:00 PM – Saturday, February 29, 2020, 4:00 PM
Repeats weekly Sunday and Saturday -- until Sun Mar 01 2020.
Homewood Museum
Free Admission
In honor of Black History Month, Homewood Museum is offering FREE admission for the entire month of February. Admission includes a guided tour of the museum that draws on new scholarship to tell the stories of Charles and Harriet Carroll, for whom Homewood was constructed in 1801, and two enslaved families, the Rosses and the Conners, who labored for the Carrolls in first quarter of the 19th century.