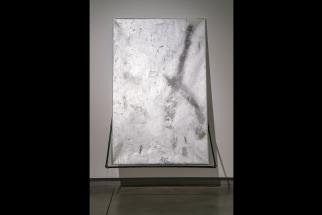 Saturday, December 14, 2019, 10:00 AM – 5:00 PM
Repeats weekly Tuesday and Wednesday and Thursday and Friday and Saturday -- until Sat Dec 14 2019 -- except Thu Nov 28 2019, Fri Nov 29 2019.
UMBC Center for Art, Design and Visual Culture
Free Admission
UMBC's Center for Art, Design and Visual Culture presents Distal's Musk: Rosy Keyser, featuring new works by artist Rosy Keyser, a painter and sculptor known for working in large-scale gestural, tactile abstraction. Further details and related programing announcements forthcoming.
An opening reception will be held on Thursday, October 31, from 5 to 7 p.m., and the gallery will open for regular viewing hours on Friday, November 1.
Admission to the exhibition and all related events is free.