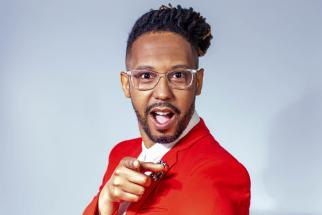 Saturday, February 11, 2023, 8:00 PM – 9:45 PM
The Ottobar
The Second Saturday S#!T Show!
***Stand Up Comedy***
Doors and Pre Show Bleachers #HappyHour at 7PM.
Show Time is 8PM.
Hailing from North Carolina, Anthony D. Oakes is a District of Columbia resident who is taking comedy and storytelling on the east coast by storm. A natural comedian, Anthony has hit the ground running. His clean-esque, yet edgy, southern, intellectual, witty humor will have you reeling with laughter.
Features: