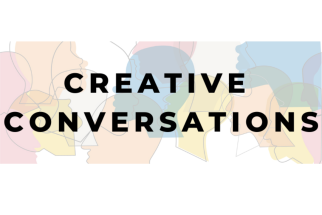 Tuesday, April 7, 2020, 3:00 PM – 4:00 PM
Free
Creative Conversations are discipline-specific virtual gatherings to give updates, hold the space for peer-to-peer sharing, encourage updated recommendations for action by the Maryland State Arts Council, and envision the resurgence of arts activities while dealing with the state of emergency during the COVID-19 outbreak.
Dance conversation led by MSAC Executive Director, Ken Skrzesz.
Meeting Link: https://zoom.us/j/6114214132
Meeting ID: 611 421 4132
Open to the public, no registration is required.