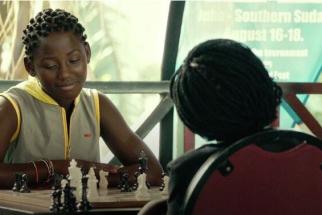 Cultural Center at the Opera House
6:30pm- Come early to SEE giant chess pieces and meet Dave Daugherty Jr. of the Chess Club of Havre de Grace Library. Learn more about this intriguing game.
Stay after the film to meet Steve Alpern, Commissioner for the Baltimore Kids Chess League, whose group played chess with Phiona Mutesi, the young heroine of the film, and her coach!
Based on a true story, a Ugandan girl sees her world rapidly change after being introduced to the game of chess. A Walt Disney release with Academy Award winner Lupita Nyong'o, David Oyelowo and Madina Nalwanga. FREE FOR CHILDREN UNDER 13!