Edgar Allan Poe House & Museum (Self-Guided tours)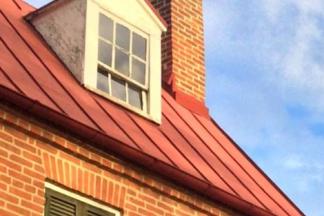 Come tour 203 N. Amity, the tiny house where Edgar Allan Poe launched his renowned career as the denizen of darkness. As well, enjoy the Baltimore Camera Club's special springtime 2016 exhibit:" Inspired by Edgar Allan Poe," featuring diverse works inspired by Poe, his poetry, literature, and legacy. Don't miss this chance to enjoy this diverse selection while visiting the Poe House & Museum, exploring this tiny home, and the exhibit in the room where we presume Poe once slept and dreamed.
Event Contact
4104621763
Event Details
Repeats weekly Sunday and Friday and Saturday -- until Monday December 19, 2016.
Prices:
$0 Students 12 & under when accompanied by an aduit; $4 65+/Students13-21/Active Military
–
$5 (Purchase all tickets at the door during opening hours)
Location
Add Event To Your Calendar
What Others Are Saying
Adriana Agudelo-Toro --5starFacebook Testimonial: "Amazing staff, is a tiny house full of history, with a small gift shop full of great Poe's souvenirs. The most amazing part is that you can feel a sort of energy in the empty room. Like if the energy that made him get sick was still there. A must see in Baltimore.: