Black Space Curated by Rhea Beckett, Opening Reception at New Beginnings Barbershop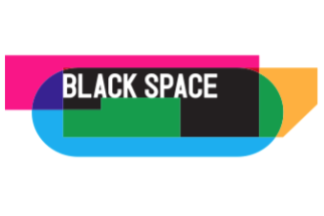 This spring, the Maryland Institute College of Art (MICA) is proud to present the thesis exhibition Black Space, curated by 2016 MFA candidate and emerging curator Rhea Beckett. The exhibition, which activates three project spaces, opens dialogue on timely themes of culture, runs from April 3rd-30th at three partner sites, New Beginnings Barbershop, New Door Creative, and Shake and Bake Family Fun Center.
Black Space aims to ignite existing culture within spaces that have been integral to the communities in which they serve. Curator Rhea Beckett believes that it is through community spaces where ideas are shared, communal concerns are raised, and common goals are achieved. She also says that "art, culture, and engaged participants can serve as a catalyst for new ideas, a change in the way people experience and see the world, and connecting communities." Black Space aims to bring socially engaged and relevant arts programming to everyday community spaces in order to reach as many people as possible.
Opening receptions:
Sunday, April 3rd, 3pm
New Beginnings Barbershop
1047 Hollins St
Baltimore, Maryland
Sunday, April 10, 3pm
New Door Creative
1601 St Paul St
Baltimore, Maryland
Thursday, April 14th, 7pm
Shake and Bake
1601 Pennsylvania Ave
Baltimore, Maryland
Event Contact
Event Details
Thursday, April 14, 2016, 7:00 PM – 9:00 PM
Free
Location
Add Event To Your Calendar