WATCH YOUR STEP: Healing Through Our Histories | Virtual Discussion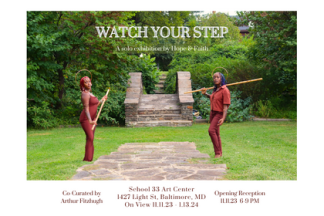 Healing Through Our Histories, facilitated by Christina Marsh, artist, wellness coach, and Director of Community Arts and Engagement at Baltimore Clayworks, with guest speaker Janel Cubbage, MS, LCPC, MPH.
Join Hope & Faith for a virtual discussion and conversation about Black mental health, inner child healing, and family traditions. We will cover topics such as Black joy, how to be intentional with your being, and coping with the violence against Black bodies. This will be a safe space for reflection and community., we will also go over mindfulness meditations that attendees can practice at home. Free event, all are welcome!
Event Contact
Hope & Faith McCorkle
Event Details
Sunday, December 3, 2023, 2:30 PM – 4:00 PM
Free
Add Event To Your Calendar