Mount Vernon Virtuosi at BenderJCC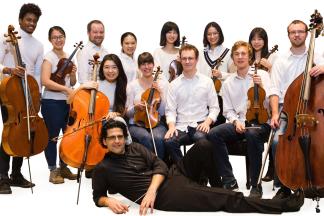 "From Bach to Kol Nidrei"
Mount Vernon Virtuosi opens their 2023/24 season with a program of Bach, Bruch and Dvorak. The beautiful Air on a G String opens the program, followed by the monumental Dvorak Serenade for strings and closing with Bruch's Kol Nidrei featuring Amit Peled on cello.
Bach: Air on the G String
Dvorak: Serenade for Strings in E Major, op. 22
Bruch: Kol Nidrei for Cello and Orchestra, op. 47
Amit Peled, Conductor and Cellist
All of our concerts are free and open to the public!
Event Contact
Christen
856-237-3749
Event Details
Sunday, September 24, 2023, 12:00 PM – 1:00 PM
Free
Location
Add Event To Your Calendar