Mark Padmore and Mitsuko Uchida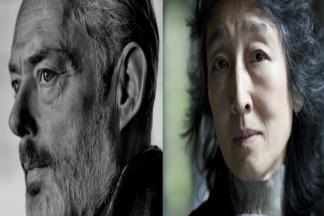 Join Mark Padmore and Mitsuko Uchida at Shriver Hall as they make their Baltimore Debut! With a renowned partnership, these two musicians perform Schubert's stirring song cycle Winterreise, a wintery journey of existential discovery.
Please join us for a Pre-Concert Talk at 4:30pm in Shriver Hall.
This concert will be approximately 1 hour in duration, without an intermission.
Event Contact
Amanda Becker
5183901407
Event Details
Sunday, March 10, 2024, 5:30 PM – 6:30 PM
Prices:
n/a
–
Single tickets for the 2023-24 concert season will be available in August.
410-516-7164
Location
Add Event To Your Calendar