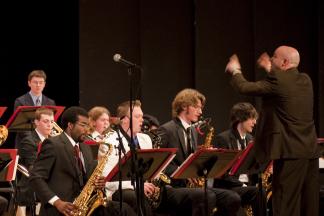 UMBC's Department of Music presents UMBC Jazz in Concert featuring the Jazz Guitar Ensemble, the Jazz Small Groups, and the Jazz Ensemble, under the direction of Tom Baldwin, Tom Lagana, and Matthew Belzer.
Admission is free, but reservations will be required. Please visit here to reserve seats.
Earl and Darielle Linehan Concert Hall is easy to visit, with plenty of free parking. Please visit here for directions and parking information.
Event Contact
Event Details
Sunday, December 4, 2022, 3:00 PM – 4:30 PM
Free
Location
Add Event To Your Calendar