That's A Wrap: 2022 Group Show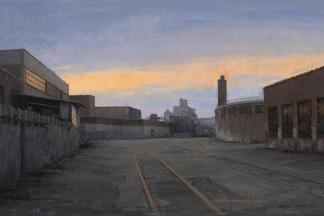 We are Wrapping up the Year with a group show featuring works by Bennett Vadnais, Beth Bathe, Carol Lee Thompson, Crystal Moll, Deborah Kommalan, Kathy Daywalt, Stephanie Marzella,Tim Kelly and Vlad Duchev.
Join us for a festive evening of art, holiday cheer, and LIVE music by Roses n Rust!!
We have something for all of the art lovers on your list!
Event Contact
Crystal Moll
443-759-4235
Event Details
Saturday, December 10, 2022, 4:00 PM – 6:00 PM
Free
Location
Add Event To Your Calendar