Howard County Arts Council's Holiday Maker-Mart Open House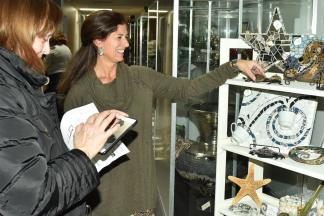 Join the Howard County Arts Council for our annual Holiday Maker-Mart Open House as local artists and artisans offer their unique handmade works for holiday gift-giving. Don't miss this great opportunity to 'shop local', 'buy handmade', and support local artists during the holiday season!
Free admission, light refreshments, and musical entertainment.
Event Contact
Mary K. Baxter
410-313-2787
Event Details
Thursday, December 1, 2022, 5:30 PM – 8:30 PM
Free
Location
Add Event To Your Calendar