BSO Fusion: Tchaikovsky X Drake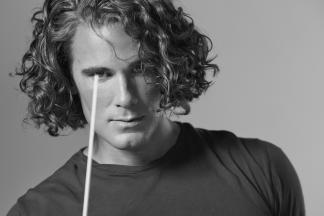 Tchaikovsky X Drake is a symphonic synthesis that blends the music of two composer-romanticists separated by almost a century. 15 songs of Drake are woven into Tchaikovsky's epic Fifth Symphony in every way imaginable. We hear Drake's melodies soaring in tandem with Tchaikovsky's; his raps motoring almost impossibly with Tchaikovsky's rhythmic figures; then vignettes of Drake's music with Tchaikovsky's motives and melodies are superimposed over top. Joining the full symphony orchestra are three singers and a rapper.
Dates, times, repertoire, and locations are accurate as of the posting of the event information. For more information, visit www.BSOmusic.org or contact [email protected] or by phone at 410-783-8000 or toll free 877-276-1444.
Event Contact
Patron Support
410-783-8000
Event Details
Friday, December 2, 2022, 8:00 PM – 10:00 PM
410-783-8000
Location
Add Event To Your Calendar