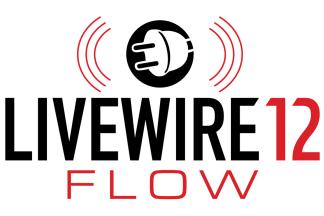 UMBC's 12th annual Livewire festival — Livewire: Flow — kicks off with a concert by the Ruckus ensemble, featuring UMBC faculty Lisa Cella (flute), Natalie Groom (clarinet), Gita Ladd (cello), Philip Mann (conductor), Daniel Pesca (piano), Jeff Stern (percussion), and Airi Yoshioka (violin).
The Ruckus new music ensemble has been featured in performances at Stanford University, the New England Conservatory of Music, the Smithsonian Institution, the Baltimore Museum of Art, and other noted venues.
The ensemble's program will feature:
George Crumb — Eleven Echoes of Autumn
Jennifer Higdon — Zaka
Katherine Balch — Muscia spolia
Daniel Pesca — Walk with me my joy
Linda Dusman — Flashpoint
$15 general admission, $10 seniors, $5 students.
Ruckus will perform in Earl and Darielle Linehan Concert Hall, an easy destination to visit with plenty of convenient free parking.
Event Contact
Event Details
Thursday, October 20, 2022, 7:30 PM – 9:00 PM
Location
Add Event To Your Calendar