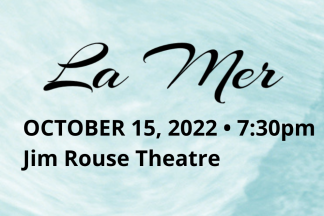 Celebrate the opening of the Columbia Orchestra's 45th season! The program includes Debussy's beautiful La Mer, DANCE, an original concerto by Anna Clyne featuring cellist, Bo Li, and other great classics.
Tickets: $10-$30 (depending on person type and seat location)
Tickets available online, over the phone, and at the door the night of the concert.
Event Contact
Sarah Casey
4104658777
Event Details
Saturday, October 15, 2022, 7:30 PM – 10:30 PM
4104658777
Location
Add Event To Your Calendar